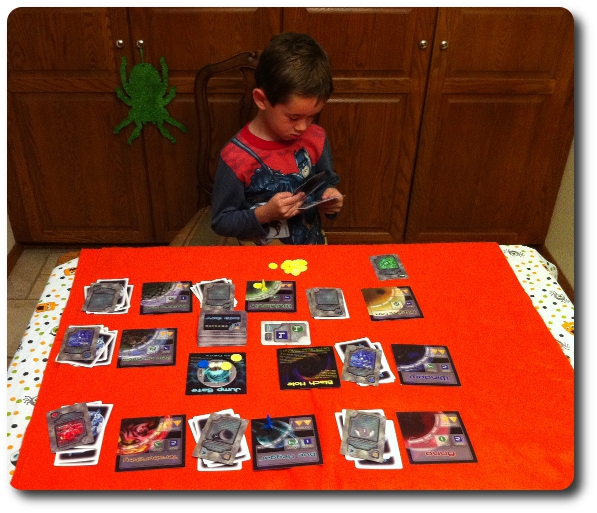 Father Geek, fresh from taking a spin through the Dicey Curves, gets brave enough to venture through the Jump Gate with one of his little geeks.
And … he loves it! 🙂
Another very positive review from the Father Geek — 2 for 2 on the games of mine that he's reviewed.
Keep an eye on is site for a chance to win a couple of games from me in the near future!